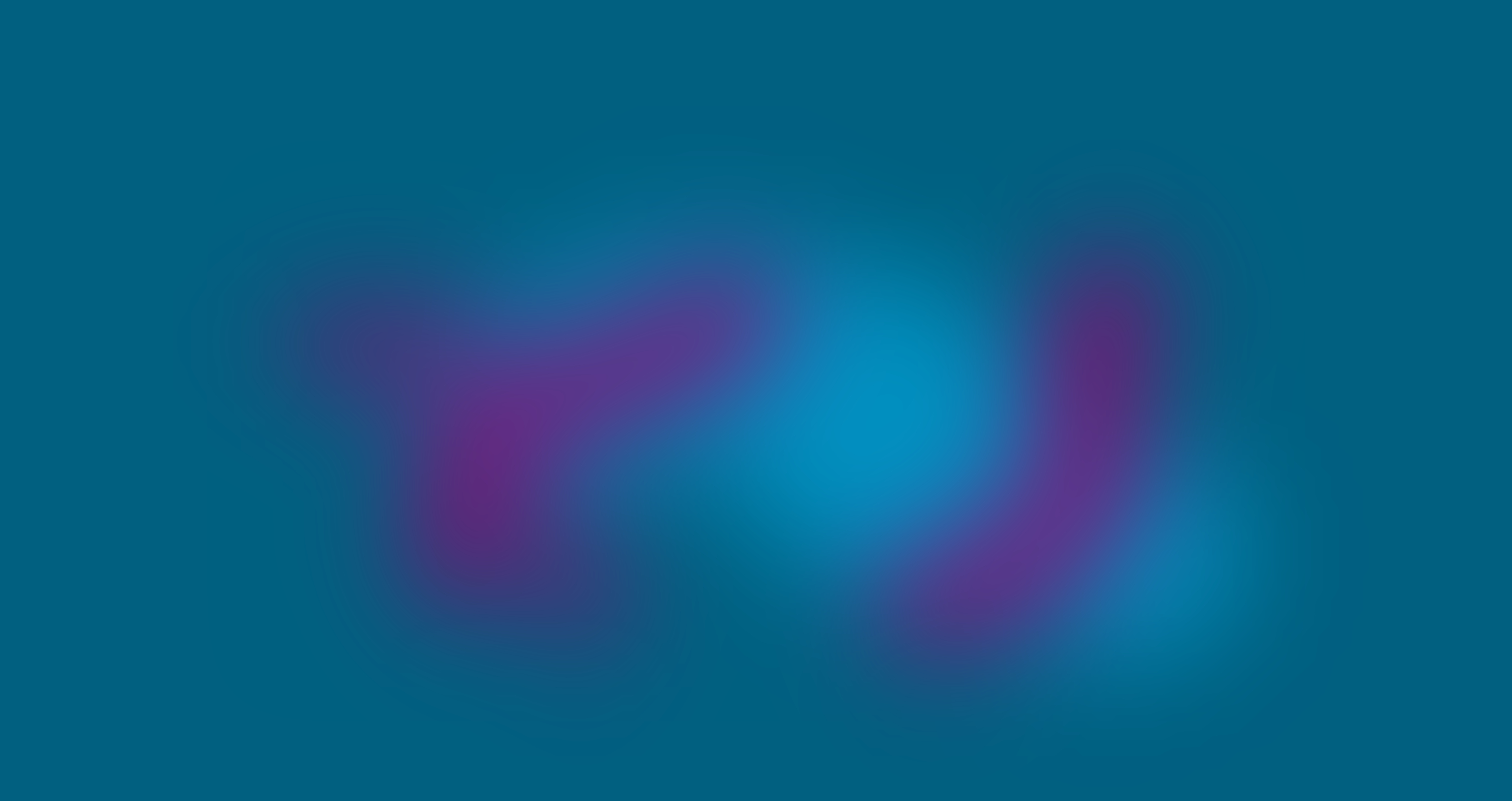 "Networking is not about just connecting people. It's about connecting people with people, people with ideas, and people with opportunities."
Michele Jennae, author of The Connectworker
Save time
Make more introductions, faster
Turbocharge your introductions workflows with Heythere's powerful suite of tools.
LinkedIn import.

Seamlessly pull in fully up-to-date bios, job roles and profile URLs for your contacts using the Heythere browser extension.

Email templating.

Instantly compose introduction and opt-in emails using powerfully customisable email templates.

AI bio summaries.

Automatically generate concise contact bios for consistent, actionable introductions.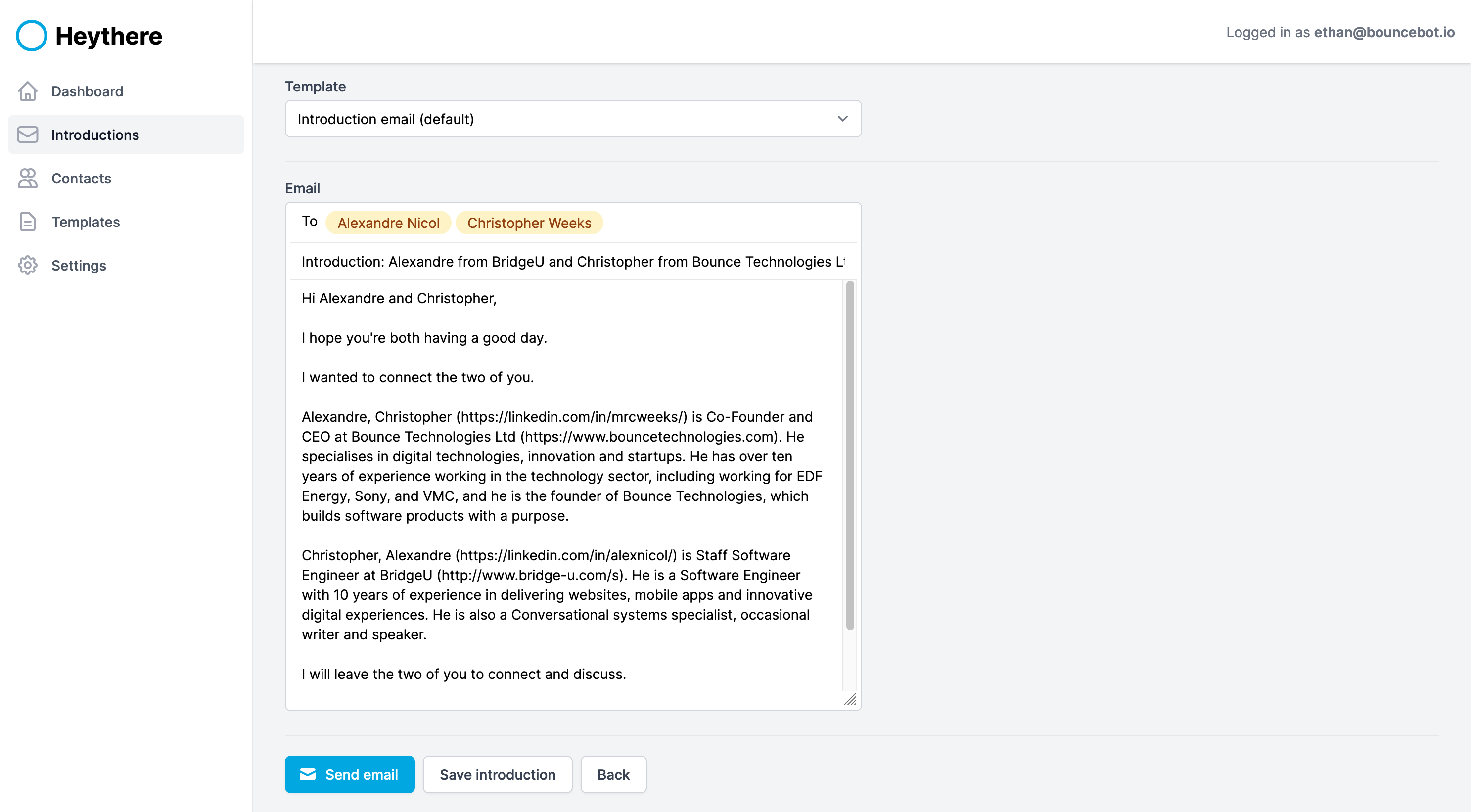 Simplify
Fewer steps, better results
Streamline complex processes like managing double opt-in introductions between two or more contacts.
Introduction management.

Manage and monitor your introductions with simple, dedicated dashboards.

Double opt-ins.

Easily request and track opt-ins from one or more contacts being introduced to make sure the connection is a good fit for everyone.

Flexible introduction types.

Make one-to-one, one-to-many or many-to-many introductions, without missing a beat.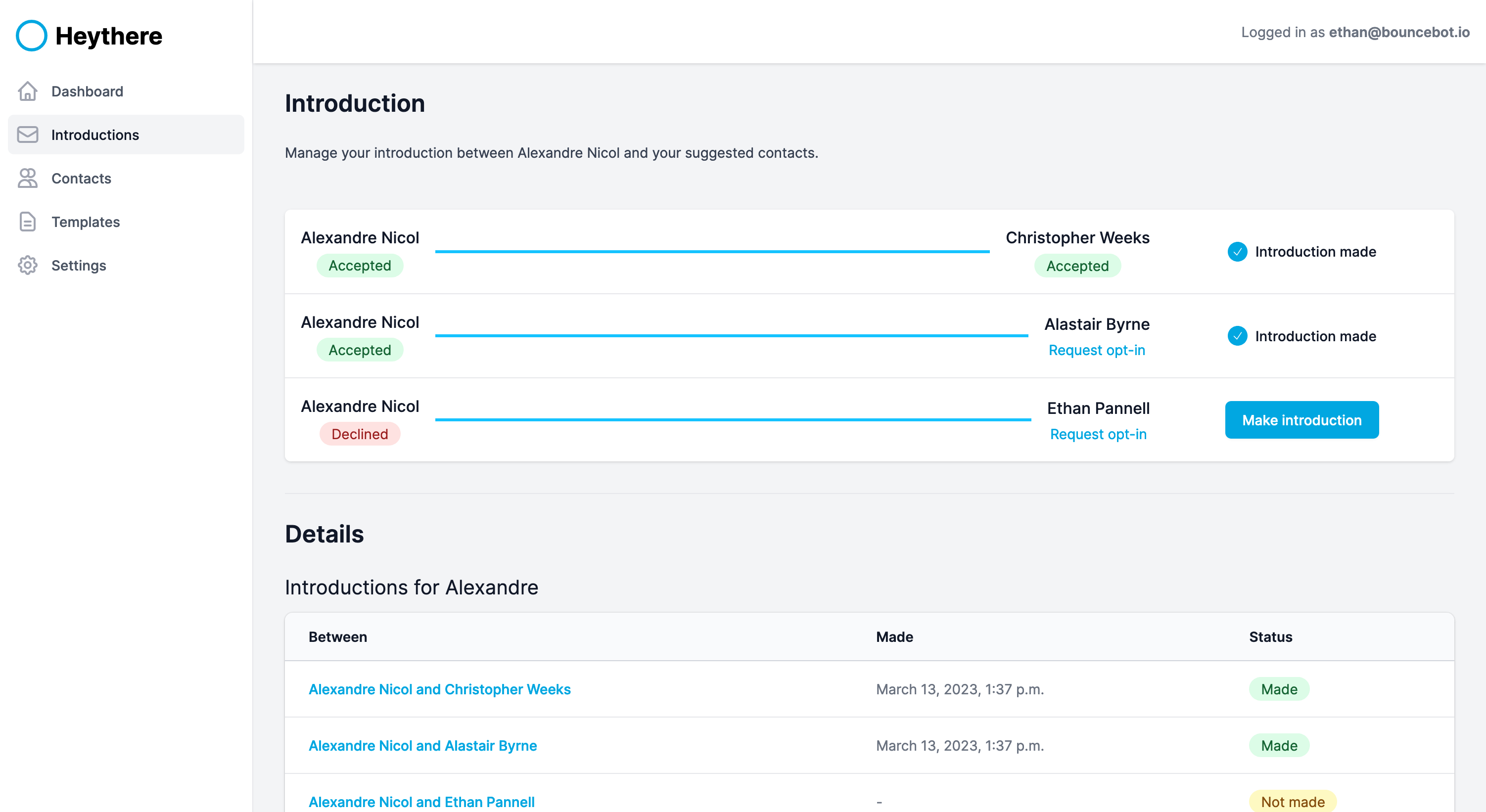 Keep track
Effortlessly organised
Keep on top of your introductions backlog, monitor introductions in progress, and view informative reports.
To-do list.

See at a glance which introductions need your attention, such as composed but unsent emails, or opt-ins awaiting a response, and action them right away.

Per-contact metrics.

View how many introductions have been made for each contact, overall and in the last 30 days, and how many you've made for all contacts.

Built-in reporting.

Keep members and stakeholders informed of key introduction metrics.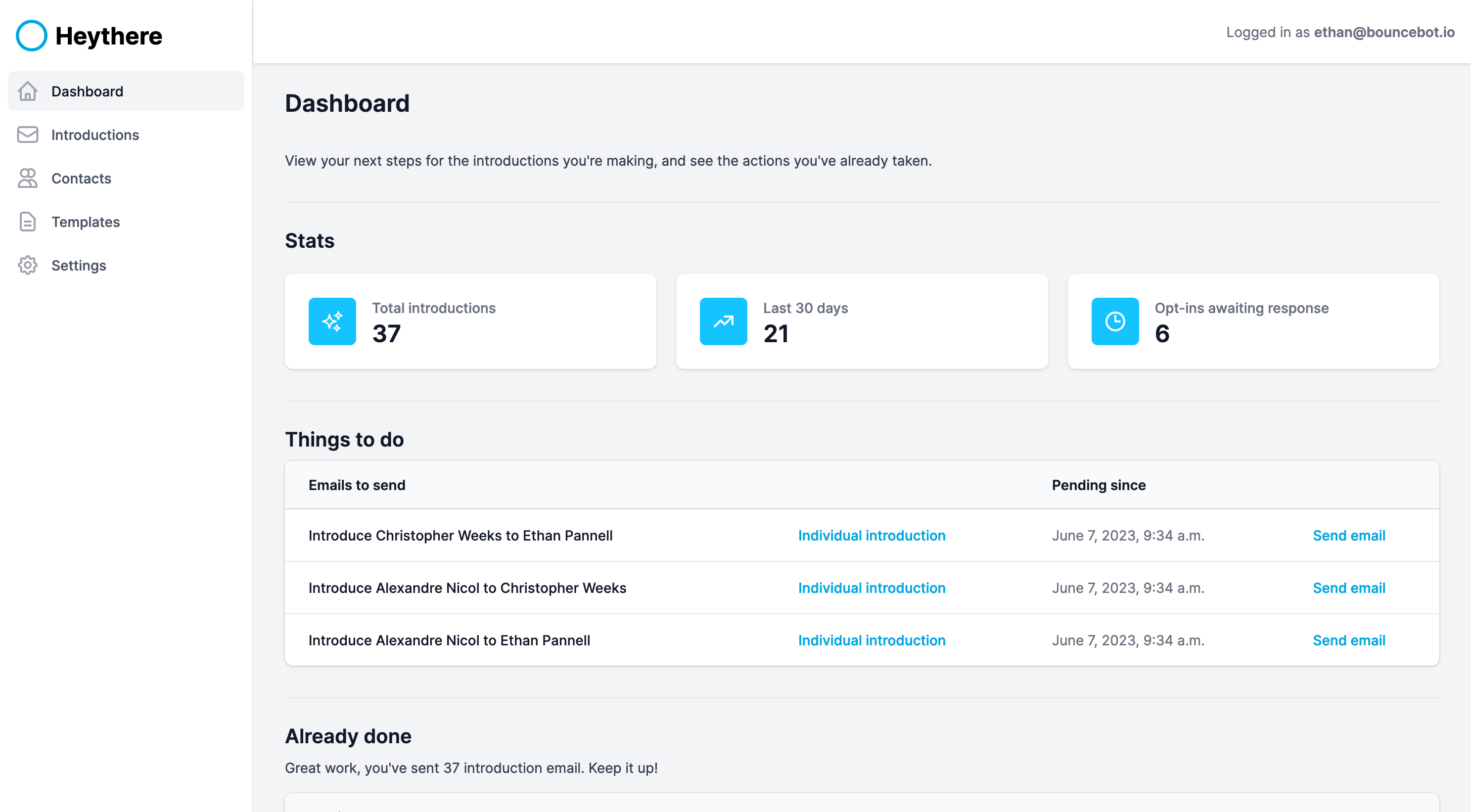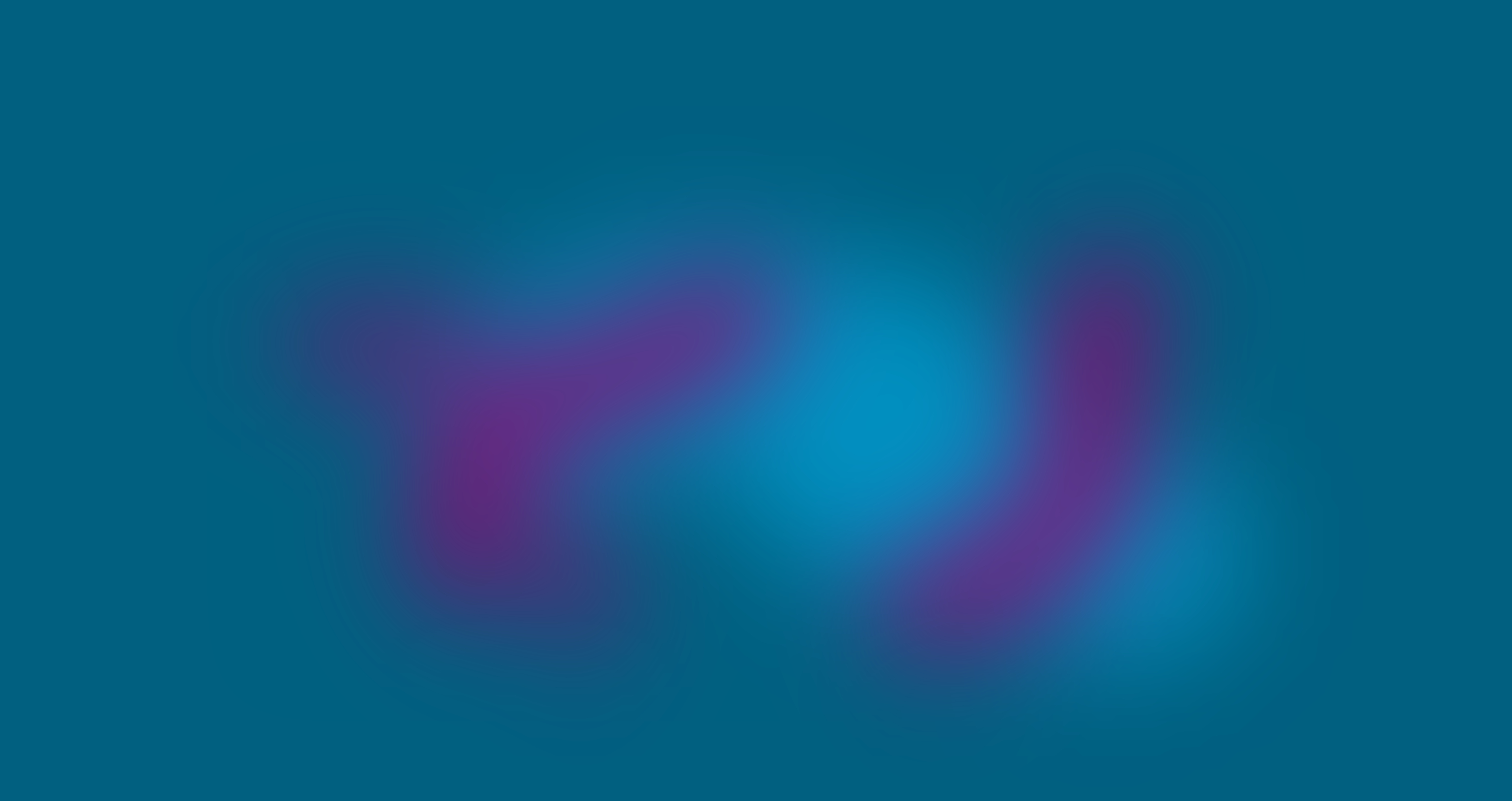 Start for free.
Scale as you grow.
Register now, or book a demo with our team to find out how Heythere can help you.
Snychronise
LinkedIn, loaded in
Pull up-to-date contact information from your LinkedIn connections into Heythere with our secure browser extension.
Data-rich.

Snychronise contact details, job roles, interests, pronouns and more. Bios are automatically summarised using AI for more consistent introductions.

Simple, secure.

Securely authenticate with your Heythere account, and start adding contacts straight away with its straightforward interface.

Works where you do.

Download the Heythere extension today from the official Chrome Web Store or the Firefox Add-ons site.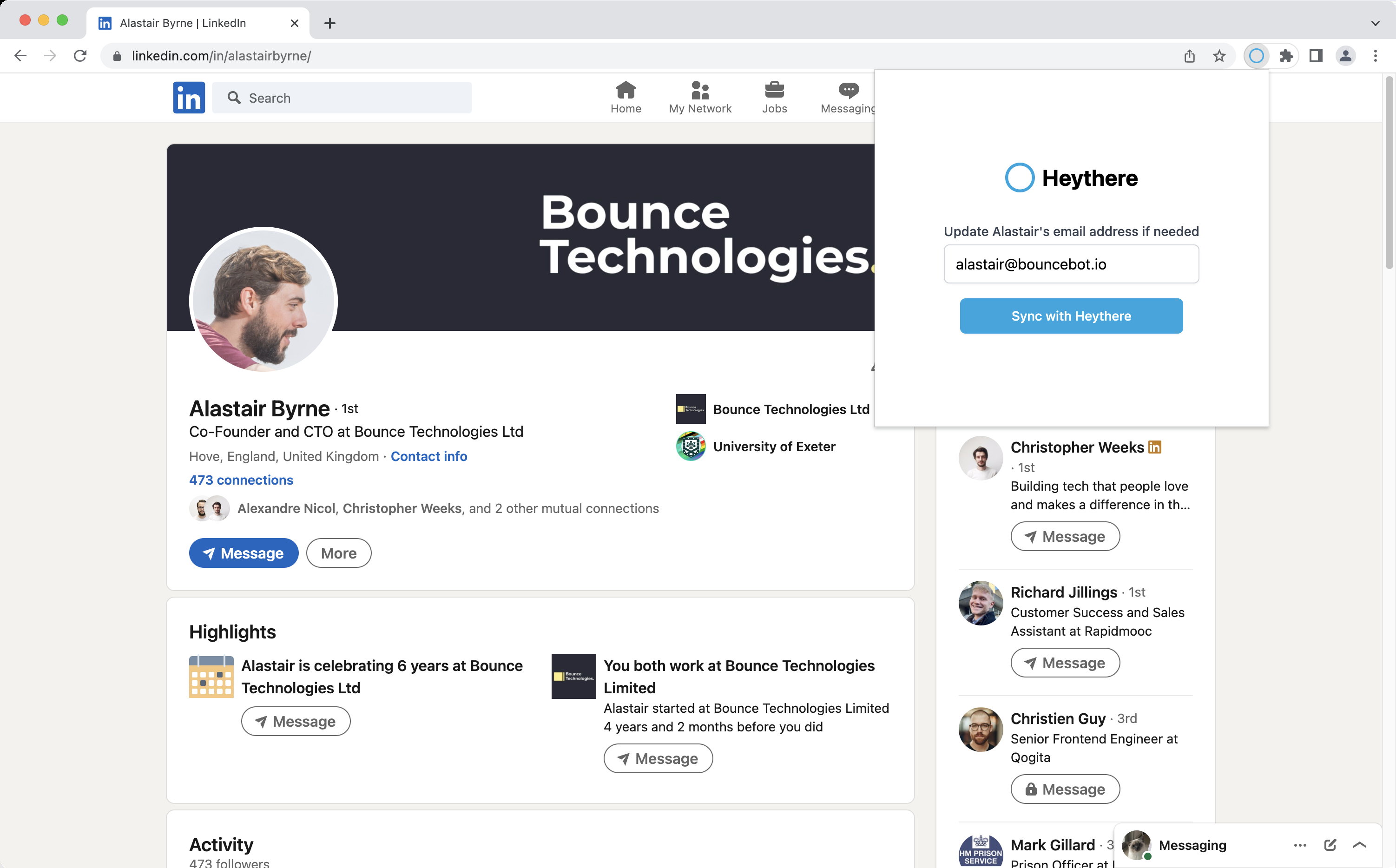 Build community
Yes, there's a Slack bot
Automatically make introductions between members of your Slack community, and help them schedule a time to meet.
Scheduling assistant.

Take the friction out of meeting scheduling. Let the Heythere Slack bot find a time that works for both people to meet.

No unwanted messages.

The Heythere Slack bot only introduces community members who have explicitly opted in by joining the channel of your choice.

Highly customisable.

Choose the time of day, the day of the week, and how often introductions should be made.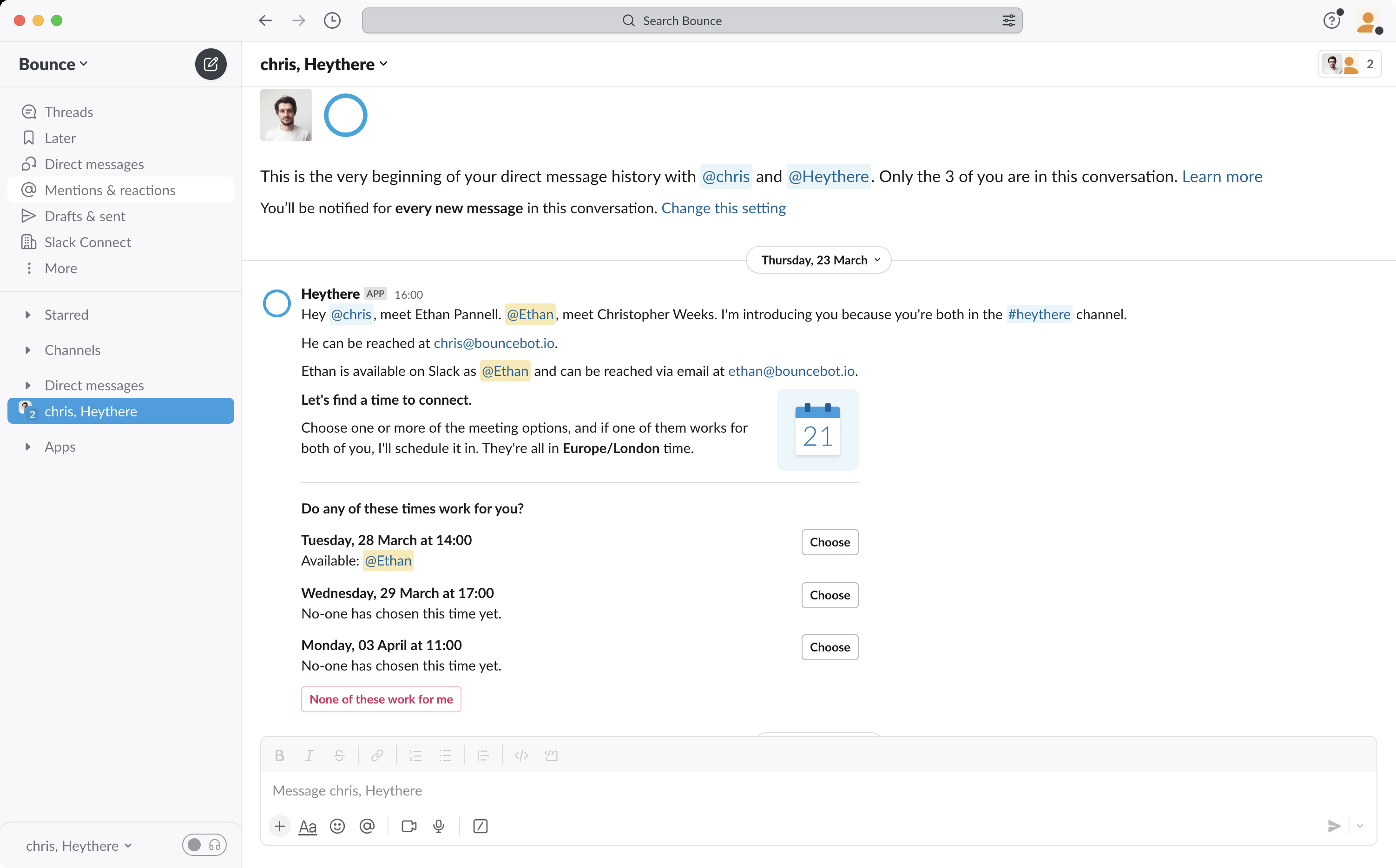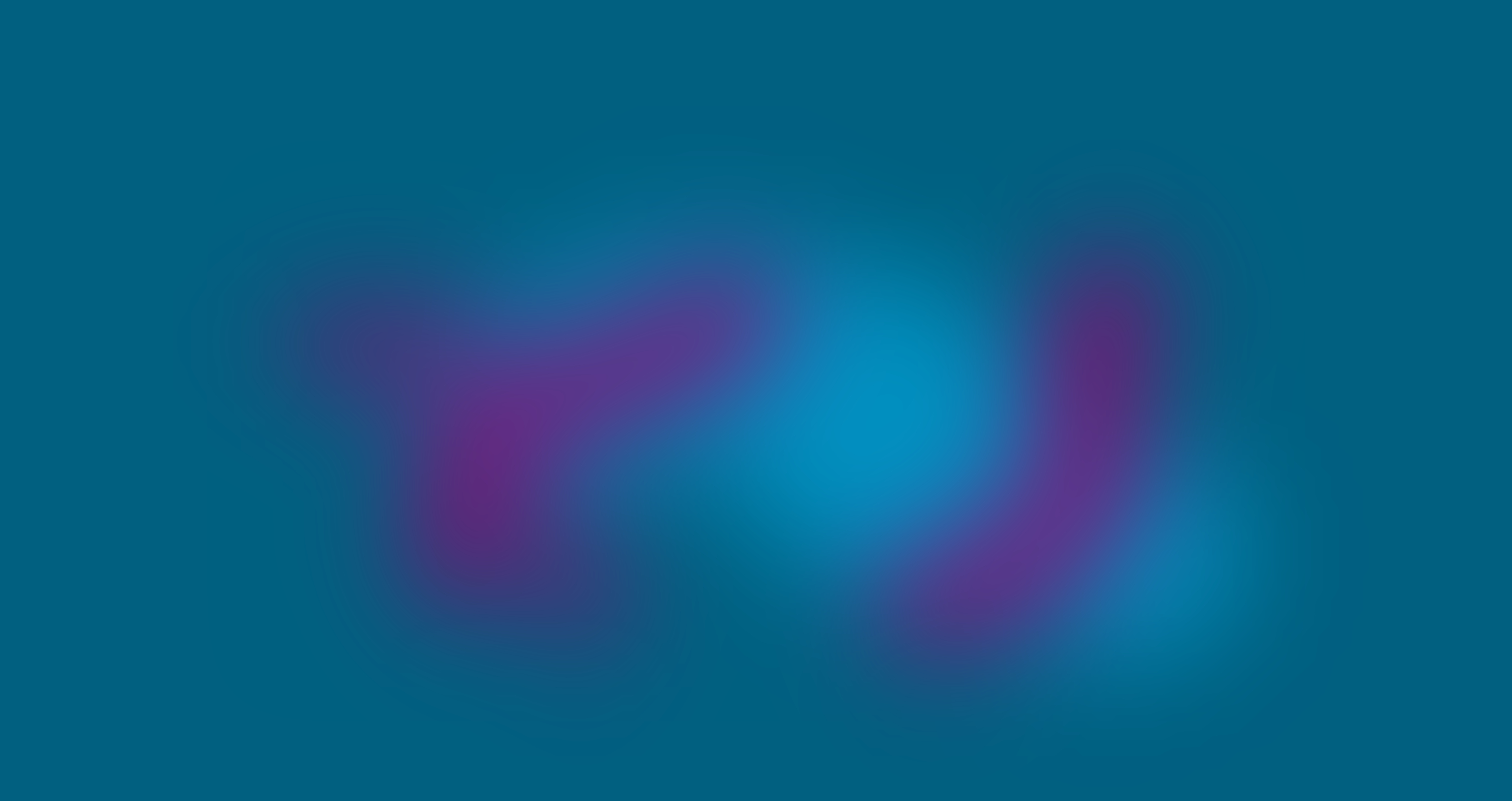 The Heythere philosophy
Thriving membership groups are built on meaningful connections.
Create opportunities.

Bringing people together is a powerful enabler of collaboration, knowledge sharing and partnership. These connections open doors to new projects, sales opportunities, innovation and ultimately professional advancement and achievement.
Broaden horizons.

Engaging with people who hold a diverse range of points of view and experiences unlocks fresh perspectives and insights.
Cultivate belonging.

Connections cultivate a sense of belonging and wellbeing, and enable people to rely on each other for guidance, advice and support.
Don't take our word for it
Here's what our customers are saying about Heythere.
I'm saving so much time on the introduction process by using Heythere, and love that I can keep track of introductions and opt-ins so easily. Heythere has been really useful for our organisation, adding value for our customers by enabling us to make even more relevant and thoughtful connections for them, as well as saving us time.

Amy Lishman

Head of Member Engagement
and Deputy CEO at Brighton Chamber

I've been using Heythere as my preferred CRM system for nearly 2 months for all the admin functions required for the connections I make for my clients. It scrapes certain data from LinkedIn, uses that content to create the emails I send, then keeps a record of all the connections I make. Heythere has made my working life so much simpler and as a consequence saves me a huge amount of time. Highly recommended!

Chris Mansfield

Owner of Fusion

Heythere lets me effortlessly keep track of introductions and opt-ins. The LinkedIn extension helps me create personalized emails, ensuring a more thoughtful and relevant approach. Heythere has simplified my admin functions and streamlined my workflow, so I can focus more on the introduction and not the process.

Charles Delalonde

CEO of Alto Lab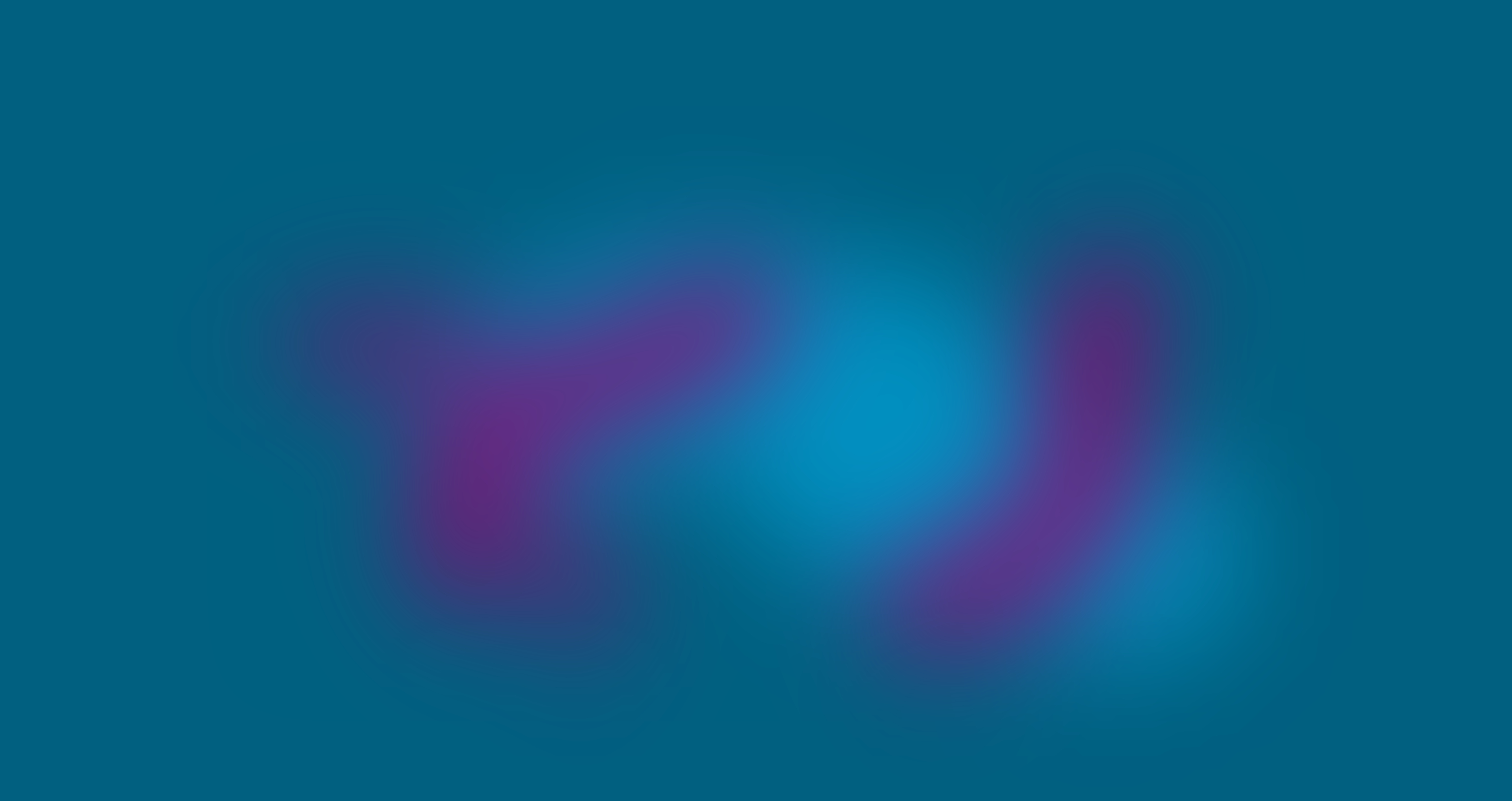 Pricing
Straightforward plans for organisations and individuals. Get started for free, and scale up as you grow.
Free tier
£0 / month
Give it a try, it's free!
Customisable templates
LinkedIn extension
Contact manager
Double opt-ins
Opt-in tracking
Email editor
Individual introductions
Group introductions
Personal plan
£8 / month
Ideal for highly networked individuals and small community groups.
Unlimited contacts
Unlimited introductions
Customisable templates
LinkedIn extension
Contact manager
Double opt-ins
Opt-in tracking
Email editor
Individual introductions
Group introductions
Team plan
£25 / user / month
Perfect for membership organisations and professional networks.
Unlimited contacts
Unlimited introductions
Slack app
CRM integration
Client report sharing
Team data sharing
Customisable templates
LinkedIn extension
Contact manager
Double opt-ins
Opt-in tracking
Email editor
Individual introductions
Group introductions
Request a demo
Ready to hear more? Let us know using the form below, and a member of our team will get in touch shortly.